Rachel is a Doctoral prepared Advanced Practice Registered Nurse (APRN) with vast experience in the acute care, outpatient, and community care setting.
As an Adult-Gerontology Clinical Nurse Specialist (CNS) with several years of experience in the emergency room and other acute care setting, she is actively engaged in staff education, clinical competency, and evidence based care. Her goal is to improve care and quality outcomes across the continuum through clinical practice, collaboration, consultation, education, and research. As a CNS, she positively influences the three main spheres of practice: patient care, nursing, and systems.
She is a clinical faculty in one of the top nursing schools in Los Angeles. She promotes equity in the classroom, recognizes the diversity in each of her classes, providing the resources and experience to shape learning. Her passion for teaching is evident in her classes which are very informative, interactive, with hands-on practice.
Rachel is an avid learner and educator whose interest is aligned with the mission of the American Heart Association as a "relentless force for a world of longer, healthier lives."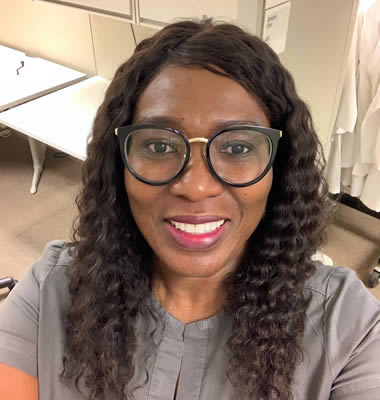 Rachel Okah, DNP, RN, CNS, PCCN, PHN